Welcome to
The Birth to Five Vision Network

of Southern California
Our
History
In 1983 Evelyn Carr, one of the California Education Consultants for Infants with Visual Impairment, suggested forming a network of public and private agencies with the goal of promoting collaborative services for young children with visual impairments and their families.

In 1987 we became the non-profit corporation Southern California Network in order to support programs and activities for families and professionals. We changed our name to the Birth to Five Vision Network in 2007 as part of a strategic planning process. In addition to the collaboration and resource sharing among agencies and families our efforts have included camps and workshops throughout Southern California.

Parents and professionals represent the Network with diversified expertise in visual impairment, early intervention, advocacy, deaf-blindness, orientation and mobility, ophthalmologic research, and optometry. Above all we are guided by insight and wisdom from parents of children with visual impairment with whom we work and support through our activities. The Birth to Five Vision Network continues in our dedication to making information, education, services and support readily available to families and professionals working with young children with visual impairments.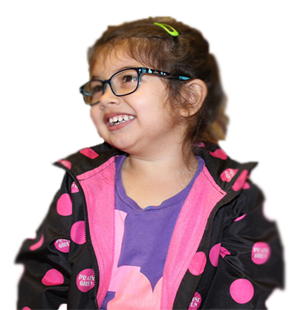 Thank you for
your support!
The Birth to Five Vision Network
861 N. Sandia Ave,
La Puente, CA 91746,
Tax id: 95-4235457.
We are a 100% volunteer non-profit organization
Your donation will go toward making it possible for a visually impaired child and their family to attend our annual Family Event every spring and printing and distribution of our Family Resource packet to families throughout California and the U.S. who have a child with visual impairment and providing a professional partner to accompany families to visits with an ophthalmologist or optometrist.